Swimming Lessons
Junior Lessons
3 years old – 15 years old
Taught by experienced teachers!
Our lessons run on Monday, Thursday and Friday evenings as well as all day Saturday.
Only £3.50 a lesson!
Below are the lessons we provide here:
Puffins
Beginners
Beginners +
Improvers
3/4 Lengths
Lengths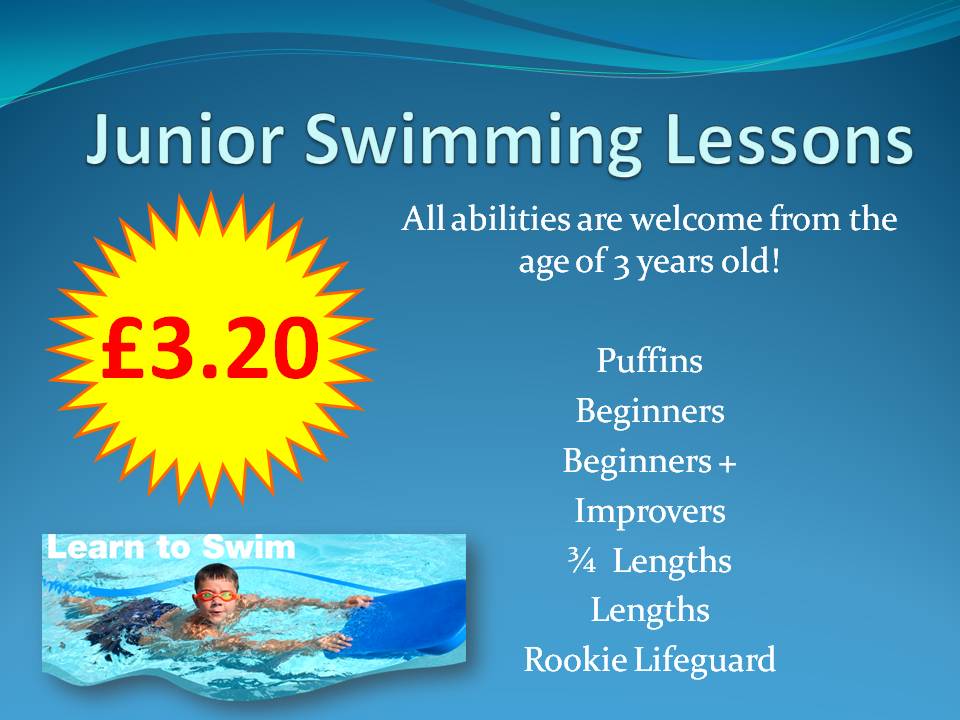 Adult Lessons
All standards are welcome! (16+ year old)
£24 for a 6 week block
£5.25 for one lesson
Taught by our most experienced swimming teacher Roger.
It's never to late to learn how to swim! A great way to learn a life skill and meet new people.
For more details regarding any of our swimming lessons or to book onto our swim scheme
call the leisure centre on 02476405267.