Private Hirers
Dinky Divers/Laura's Swim Academy
Laura Kent has been with us since starting her business in 2004.
They offer lessons for all ages and abilities, from baby/pre-school lessons to children's after schools lessons and adult lessons!
http://www.laurasswimacademy.co.uk/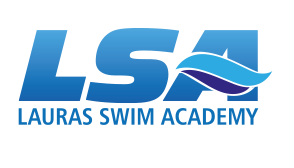 Turtle Tots
Here at Turtle Tots the aim is to provide fun and progressive swimming lessons for you and your child to enjoy and grow with. Your little turtle will learn essential life-saving skills, develop water confidence and learn to swim both above and below the water. We use warm water pools to ensure it's a comfortable and enjoyable experience too!
https://www.turtletots.com/en/coventryandwarwickshire
Elite Sports Camp
During every school holiday we offer sport and activity camps for children in the Coventry area. Our camps provide children with the opportunity to participate in a variety of sporting & fun activities and encourage girls and boys to join in. Starting from JUST £11.00 per day.

Aspire 2 Be Academy
An Elite Football & Education programme that boasts world-class links, top-level level expertise and unique exit routes for each individual who wishes to achieve their aspirations.
Beginning September 2017, our Football & Education programme is one that stands out from the crowd. Partnerships with leading Global Brands; knowledge from Industry Leading Experts, a coaching programme designed for Professionals and Sports Science support for each individual throughout the course.
Whatever your aspirations, we will provide you the support and guidance for you to achieve.
Make sure that you sign-up to one of our trial dates, or come along to one of our open evenings to see the opportunities that we can offer.
This opportunity is not to be missed.