Football
Football Party
£20 for an hour on the 3G pitch
Times and days available are dependent on other regular pitch hires.
To book your party you would need to contact the leisure centre reception to check availability.
Room hire and food available through the social club!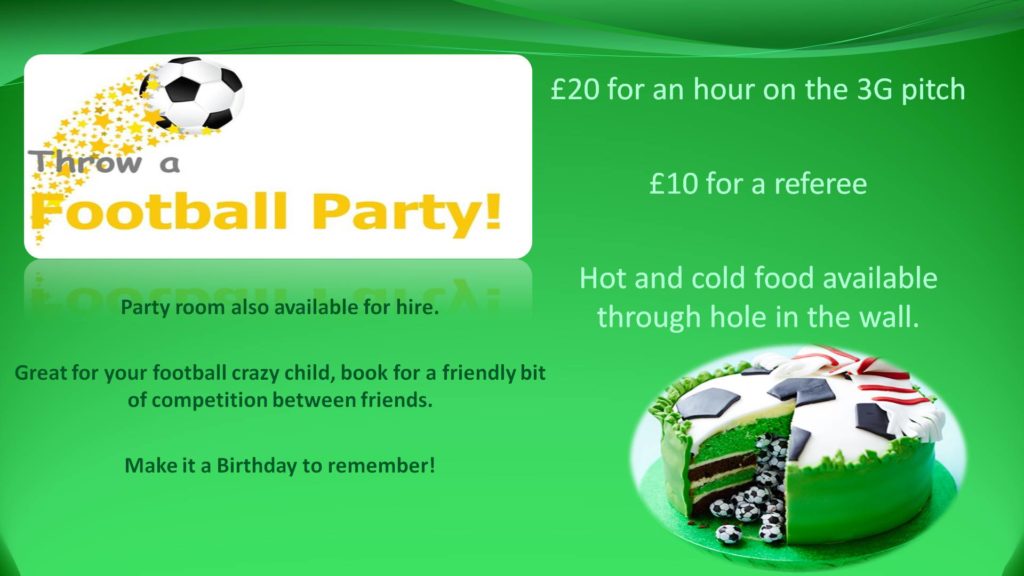 5 a side 3G pitch
Monday – Thursday £30 for an hour
Friday – Sunday £20 for an hour
Block booking and one off bookings are both taken as long as you are a member.
To book your slot today just call the leisure centre on 02476405267.
11 a side pitch
We currently have 4 teams using the 11 a side pitch (1 on Wednesday, 2 on Saturday and 2 on Sunday)
The teams are:
Aspire 2 Be Academy
Coundon Court
Coundon Nugget
Coventry Jaguar
Maudslay
Come down on the weekend to show your support for a local team with food and drink available in the social club. Also we show all football games on BT Sport and Sky Sports on our 3 large screens!