Job Opportunities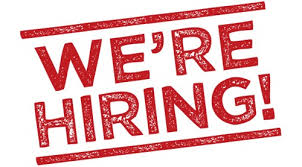 Pool Plant & Maintenance Operator
Hours and days negotiable and will be talked about at interview if you are successful and get to that stage.
It is desirable but not essential to have a pool plant qualification & previous experience with pools.
Approximately 20 hours
Job Type: Part-time
Salary: £8.00 /hour
Leisure Centre Team Leader
Lifeguard Qualification required, do not apply unless you have a valid qualification.
Team leader experience desirable but not essential.
Full training will be given.
Approximately 35 hours depending on your availability, will discuss at interview!
Job Type: Full-time
Salary: £7.65 to £8.66 /hour
To apply for either of the above jobs email Richard on enquiries@jaguarclub.co.uk or you can apply through indeed.